Web Design & Internet Marketing
Text or Call Now:
813.360.0932
How to Use Twitter to Market your Small Business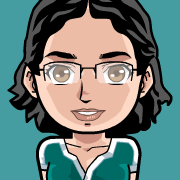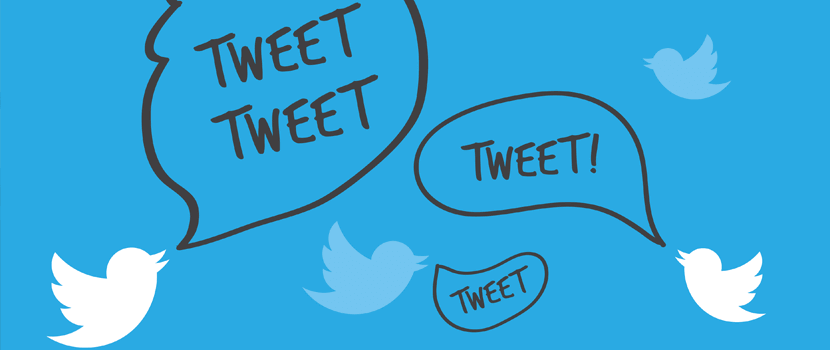 Twitter is a great tool for your small business as it helps to build a brand and reach out to customers. There are many ways to use a Twitter account for your business that will make it easy to market yourself. Here are some of the basics of twitter for social marketing.
What is Twitter?
Twitter is a platform where people write 'tweets' which are 140 character long statements. You can, and should, include images and links to information about your business, and even links to blogs.
When you follow others you will see their tweets and Twitter will notify them, so they can follow you. When people follow you they can see your tweets in their feed.
You can 're-tweet' whereby you re-send a tweet somebody else wrote that is interesting and informative, or matches your brand. Others can also re-tweet your tweets giving you exposure to a wider audience.
Building your Twitter Profile
Before you begin down the road of twitter stardom you need to set up your profile page. To do this, go to your twitter page and hit Edit Profile.
Start by choosing a name -- this can be your own name or the name of your business. Using the name of your business will bring you exposure and advertisement for free.
Above the name change your Profile Photo. As a business you may use a small recognizable logo, but it's best to use a picture of yourself genuinely smiling. This will make your account approachable and you will get more follows -- which in the beginning is your number one aim. Once you have chosen a profile picture, you can add a Header Photo to your page. Choose something relevant to your business; something that will create an impact.
There are extra boxes to fill out: an about you section, your location, website links and your date of birth.
In the small about you section it's good practice to use short snappy sentences. Those who use Twitter read tweets, which are short snippets of information; don't write a book as you only have 160 characters. Some popular twitter about me sections include:
'I wanted to start an official Twitter page to communicate with the awesome people who are interested in communicating with me. That means you, mom.' – @JonahHill
'It's our job to #GoThere and tell the most difficult stories. Come with us!' - @CNN
'Inspiring and nurturing the human spirit -- one person, one cup, one neighborhood at a time' - @Starbucks
You can also write a generic profile which the majority of users have. Something like:
Business entrepreneur. Avid Reader. Loves to connect.
This would suffice but writing something original in a sea of profiles that read like this will stand out.
Be sure to add the link to your website in the link section. This way, when people visit your profile they have access to your website. Twitter can bring 2% extra hits.
How to Get Followers on Twitter
The problem with being a small business is lack of social proof; you need followers to get followers. The numbers matter but how do you go about getting more when you have so few?
Step 1: There is a simple way to fix this. In the search box type what is relevant to your business; for example if you are a photographer, type in photography. You will see tweets on the page that mention photography. Since these tweeters have tweeted about photography, it is likely these people are interested in photography.
Step 2: Now look at each profile and add those who have a close ratio of followers vs follows, because these accounts often follow those who follow them. By doing this you gain relevant followers who will re-tweet your stuff and be genuinely interested in what you do.
Step 3: Once you have a few follows you can begin tweeting and re-tweeting at peak times. This is actually different for every account but you can use websites such as Manageflitter.com to find out what those times are for you.
Step 4: With automated twitter management websites you can plan for posts that are scheduled at your peak time so you won't be spending all day on Twitter.
Step 5: Link your blogs to your tweets, re-tweet information that fits your brand, and add pictures to stand out. These are the kinds of tweets that will gain the best exposure.
Step 6: Next, interact with your followers, people like when you talk to your audience. Using a full-stop before the @ sign when messaging someone, will allow others to see your conversation.
Step 7: And finally, to get the tweet you want to be re-tweeted, go to your profile page and click the … under your tweet to 'Pin to Your Profile Page'. This will put the tweet at the top of your page so people see this first.
Step 8: Repeat.
Common Hashtags to Draw in Business
Without hashtags, the only people who will likely see your tweet are people who already follow you. Drawing in people interested in your industry is the inevitible result of using great hashtags. Because of this, hashtags are an important part of your tweets, here are some tips.
Find common hashtags in your niche, for example if you write about business you can use #marketing
Create your own hashtag that suites your brand and encourage customers, clients etc. to use it.
Join recurring conversations such as #motivationmonday or #followfriday
Monitor trending hashtags on the side of your Twitter page, try to join the trending conversations and expose yourself to a wider audience.
Here are some common hashtags that you can try, and you may have varying success depending on your industry, these especially work well for B2B:
#smallbiz, #smallbusiness
#marketing, #mktg
#retail, #sales, #shoplocal + #(your city)
#throwbackthursday
#realestate
#shoppingaddict
#traveltips
#glam
#whatsfordinner
#ilovemydog
#fashiontrends
#financialfreedom, #lifesavings, #retirementplan, #income, #investing, #tax
#haircuts
#newhome
Business Tools for Twitter
HootSuite – manage your social networks all in one place, schedule posts, view feeds, more. Manages facebook, twitter, linkedin, google+ and more – will sync with apps like instagram, constant contact etc… free app on itunes store
Klout – measures the influence of your twitter accounts
Twilert – like google alerts for twitter mentions
Tweetreach – find out who spreads your messages around the most
Tweetchat – host live chats between twitter users
Muckrack – a twitter directory for journalists and pr people
Twellow – twitter yellow pages
Twibes – interest based twitter directory
Twitterlocal – twitter directory for small businesses allows you to address local audiences
This is how you gain exposure for your business; you can gain as many as 250 followers a week using this method. Don't be discouraged, in the beginning gaining follows can be slow, but as you gain more you will find it increases exponentially.
We thought you might like to see these other posts about social marketing...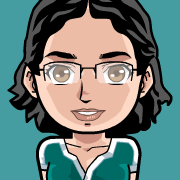 About The Author
Kim Young
is Founder, CEO, and a developer at
Foo
- a web development company based in Wesley Chapel, Florida. She can also be found on
Google+
. With over 16 years of experience as a web developer, Kim is excited to share with you tidbits that she has picked up along the way. Kim prioritizes continuing education and out of box thinking in order to bring the most valuable solution to Fooweb's clients.