Web Design & Internet Marketing
Text or Call Now:
813.360.0932
How to Use Instagram to Market Your Business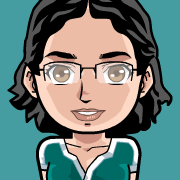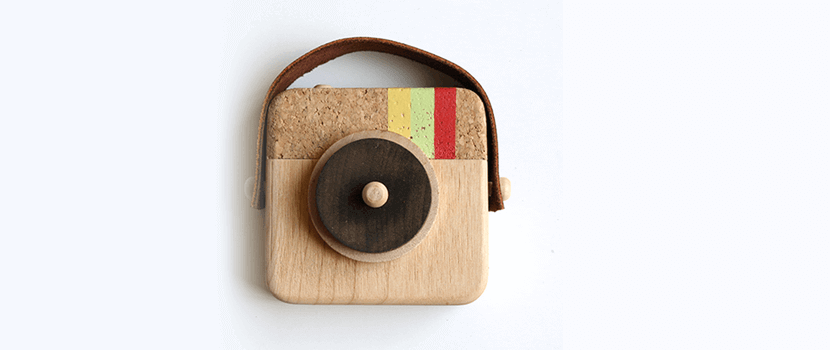 While there are still many business owners who are doing their best not to get sucked in to the vortex of social media marketing, there are good reasons to allow yourself to give in. One of the newer business social media frontiers is Instagram. While a photo sharing app may not seem like the best place to solicit new business - we are finding that it is. The truth is you want to be where your customers are. Maybe your customers used to watch tv, but more and more of them are on Facebook and Instagram at home, at work, in the car, in line at the supermarket, and sitting in waiting rooms at doctors and dentists offices around the world. If that is where your customers are, then it is where you should be too.
Last month (December 2014), Instagram announced that they now have over 300 million active monthly users. Unless you are fairly certain that none of your customers are included in that 300 million, then I highly recommend you give it a whirl. This is a pretty exciting time in the life of Instagram. While the app is common enough that most people use it, it is still very early in business and marketing use. While they have announced the development of Business Tools being developed for Instagram, they have not yet released any. If you start working Instagram now, building a community, and interacting with Instagram populations, then you can set your roots in early and by the time your competitors come around you will have a huge head start.
One of the more common reasons a business avoids starting their Instagram process and campaigns is that they don't know what to post about. I mean do your clients really want to see photos of your kids all day long, or the mess the dog made while you were at work? The answer is no - and we can talk more about that in a moment, but in the meantime... here are some ideas to get you instagraming on the quick.
Photo Ideas for Businesses To Post on Instagram
Photos of your products
especially photos of your clients enjoying your products. Do you sell coffee? Then post photos of someone enjoying a cup of latte. Do you install roofs? Then post photos of your latest roof installation and a smiling client in front! While some services and products would be hard to photograph - I bet when you consider what you are providing your client you can come up with some more ideas.
Photos of how your products are made
This could be a photo or a video and could show as much or as little as you like of the production process. This behind the scenes look can give your potential clients a greater understanding of the value of your product.
Photos of your office
These can be professional-ish photos or something fun and whimsical but sharing what your offices look like in the heat of the day shows us your brand in a deeper way and make your clients feel like they are part of the family. Perhaps a photo of the office year end party, or some exciting new piece of equipment that has come in, or your wall art - all of these things lets us in to your world and builds brand loyalty.
Photos or video of what your product can do
seeing the product or service in action again shows the value add and lets people get a first hand glimpse of why they should choose you.
Photos of your employees
What is better to show who you are as a company than to literally show who you are... Give renown to your staff and make sure to tag them and say something lovely about that employee to both make them feel good about who they are in your brand and let your clients know how you value each member of your team. This is an easy way to add some personality to your Instagram brand.
So now that you've gotten some ideas on what to do to start posting on your company's Instagram page, here are some general tips to help you become successful, build your brand, and see a return on investment for the time you have spent on Instagram.
Tips on Increasing the ROI of your Company Time on Instagram
Separate Accounts
If you have been using one account for your personal and business lives it is time to separate. As I mention above, your clients do not want to be flooded with photos of your tuna sandwich for lunch, your children sick in bed, or the latest mess your puppy has made. And I would bet your friends don't want to see all the latest posts from your company, and if they do they should follow your brand page too. Perhaps a fun or personal photo on your business page every now and again is ok, but you should have a separate account for your company. If you have more than one company or brand then you should have more than one instagram for each one. Focus your message and build your audience based on that message.

Profile Links
One of the things that should be obvious but is often forgotten is to give your audience a way to grow your relationship. Put a link on your Instagram profile so they can visit your website, sign up for your mailing list, or purchase a product. Your profile link can be changed based on your current goal or campaign and be pointed to a landing page or anywhere you want people to end up that will result in a connection, or a way for you to achieve your goals. Don't forget to mention that your link is in your bio in your comments and photo captions. For instance "sign up for this contest - the link is in the bio".

Know Your Audience
Know your audience and cater to them. Tip 1 must be achieved before you can truly achieve tip 3. If you post photos and information that are of value to your potential clients then those potential clients will see those photos and follow you, if they didn't before. If they already follow you, then seeing your posts will encourage them to deepen that relationship and perhaps complete a call to action. For instance, if you are a realtor and you are posting photos of new houses on the market, then you will grab the attention of clients who may be looking for a new house - ding - this is what you want. If they then follow you or go to your website you have either built your following or even made a sale. Once they are following you and perhaps the next house you post is right up their alley - that is when you get a phone call and the business really starts to get serious. Know who your audience is, what will grab their attention, and what they want to see.

Caption & Comment
Use the comments section. While you don't want to "oversell" in the photo caption, you can comment below to your hearts delight. Make sure you add a call to action in every photo, if not in the caption, then in a comment below. Also be sure to add your hashtags in the comments section so that you can change them, add to them, and don't use valuable call to action space with your hashtags. You can use hashtags to gain new followers by people viewing certain topics.

Engage
Engage in the Community. Outside of certain hashtags that will bring new activity to your photos, you will rarely find non-followers liking or commenting or following you unless you engage in the community. In order to engage in the community you just need to browse photos (perhaps in certain hashtags that would apply to your clients) and when you find interesting ones you should both like and comment to the poster. This will result in new people knowing that you exist in Instagram and viewing your page and photos. This is how you can more quickly build your Instagram community by reaching new populations rather than the same old people that follow your other social networks that may already be your clients or sold on your product.

Spoil Your Followers
Make your followers feel special. You can do this by giving them sneak peeks into products that have not yet released, or offering free items to your followers that perform a task (like repost or tagging you or hashtagging), or even by running contests. ABC News posts photos of interviews that have yet to air to give their followers a sneak peek of who will be soon on the agenda.

Pace Your Posts
Don't post too often (people will unfollow if they feel like you are spammy and their feeds get flooded with you). Don't self-promote too much. While you definitely want to promote yourself and can even sometimes do it blatantly, you don't want your feed to be full of advertisements or when people look at your page they will be less likely to follow. A good idea is to delete your more self-promoting posts and just keep your value adds or interesting photos on your feed.

Provide Value
Provide value. I mentioned this above but it is important that your photos provide value. Whether that is educational or entertaining - it is important that when someone is following you they feel like they are getting something out of the relationship and you aren't just trying to sell them all the time. You can use Instagram's video feature to make 15 second spots where you can even teach or describe something your followers may not know about your industry or product or brand. Don't be afraid of this video feature, it takes very little time to make a quick video with your phone and post to Instagram.

Outsource
Outsource if you don't have time. If you or someone at the office just does not have the time to handle your Instagram account but you don't want to miss out on the potential that Instagram has to offer you, then consider hiring someone to complete these tasks for you. Foo Web Development would be happy to handle your Instagram campaigns - just contact us or hire us now.

Build Your Tribe
Focus on building your Instagram community, but as often as possible - do try to grab these followers to your mailing list. Remember that these free mediums of advertising are too good to not take advantage of, but social networks rise and fall and the only thing you have complete control over is your mailing list. So build up your Instagram account, and try to convert as many of these people to mailing list recipients or better yet full fledged customers!
If you have any questions about Instagram that we haven't answered, then feel free to comment below. If Foo Web Development can help you with your Instagram campaigns then let us know and we will be excited to help you conquer this new frontier!
We thought you might like to see these other posts about social marketing...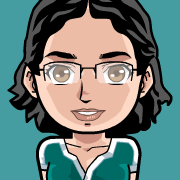 About The Author
Kim Young
is Founder, CEO, and a developer at
Foo
- a web development company based in Wesley Chapel, Florida. She can also be found on
Google+
. With over 16 years of experience as a web developer, Kim is excited to share with you tidbits that she has picked up along the way. Kim prioritizes continuing education and out of box thinking in order to bring the most valuable solution to Fooweb's clients.