Web Design & Internet Marketing
Text or Call Now:
813.360.0932
What is Evergreen Content for your Website?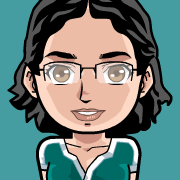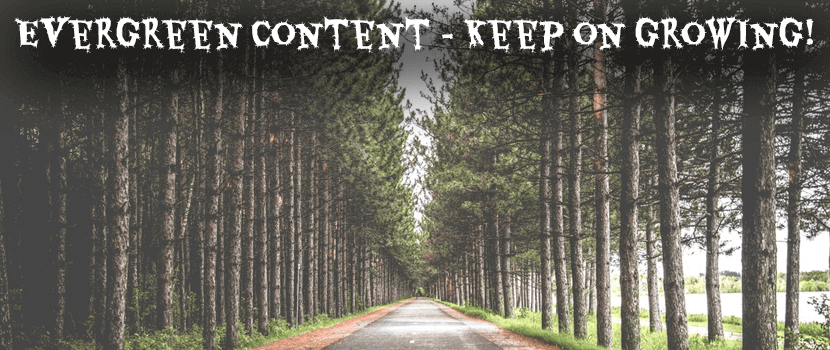 Putting forth content that is capable of enduring through an ever-evolving online landscape has proved to be extremely valuable in today's business world. After all, longevity helps to add value – especially with regards to website marketing and other online business opportunities. Without longevity, your web content will soon lose its worth, thus forcing you to constantly produce more and more material. For these reasons, sustainable content often labeled as "evergreen" is extremely valuable in current-day online society.

What is it?

As the name implies, evergreen content is content that maintains its relevancy as time goes by, as opposed to content that focuses on current-day trends and fads. You see, evergreen content extrudes value to its readers for months, or even years, after it is first published for the world to see. This type of content also focuses on beginner topics, as opposed to more in depth, technical subjects. The main reason for this is that the audience for the more-broad beginner topics is much larger, thus helping to put your content in the eyes of many more viewers. Website content and value matters in your viewers eyes, so take that into consideration when brainstorming ideas.

Let's look at a few examples of evergreen content below:
How to Start an Online Business
How to Install an Outdoor Pool
My Review Of WordPress
5 Online Blogging Tips
The above listed topics will most-likely be relevant for the considerable future in your content marketing plan. They are not focused on current-day trends or fads, and internet users will probably be looking for this information for years to come.

Now that you have seen some examples of evergreen content, let's look at some non-evergreen style content below:
This Summer's Hottest Fashion
Upcoming Stock-Market Statistics
Today's Best Online Trends
You see, while the above articles may be relevant today, how many people are going to be searching for this information in a few months? Zero, that's how many.

Why is this important?

More Viewers

Evergreen content is able to reach more people. Why? Because the subject matter of evergreen content is typically much broader. Focusing your content on the beginner in your specific niche is one of the keys to producing evergreen content. This is especially useful with regards to search engine optimization, as well as retaining content value.

For example, a tutorial video titled "How to Build a Mailing List" would engage viewers for a longer time-span than "The Top Marketing Tactics of 2015". You see, while current trends may fade, evergreen content shines throughout the years.

Less Future Work

When you focus your time and energy on creating evergreen content, you will be required to produce less work in the future. Because of this, you will be able to spend more time and energy on other aspects of your company or business. Having the time to focus on other business matters is vital for your company to experience healthy growth.

When first pondering what your topics should be, you must first evaluate your targeted audience. Typically, for a blog or website, your targeted audience in many cases is the beginner. Why is this the case? Simple - The beginners are the ones who need educating. Still, do not be too broad. You still want to be able to appeal to the experienced users, as well as the novice ones.

Search Engine Optimization

Using evergreen content is one of the best ways to help your website content rank on search engines. After all, search engines love relevancy and that is exactly what evergreen content is – ever-relevant content. Posts or articles that are steadily clicked on for many years after publishing shows Google, or any other search engine, that the content is quality.

Always Evergreen?

While evergreen content is extremely valuable, it should not be the only thing you focus your content development on. If you want your web content to be successful, you must focus your attention on the experts of your field as well.

Some common examples of non-evergreen content are:
News stories
Present-day statistics
Fashion styles or trends
While the self-evident value of evergreen content is alluring, it should not make up 100% of your content. Make sure to include a healthy balance of evergreen content, plus modern-day news stories, stats, trends, etc. If you do this, your content will have the best chance of evolving in your reader's eyes, as well as the search engine rankings. Trust me.
We thought you might like to see these other posts about content marketing...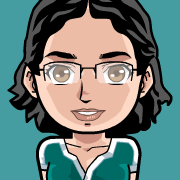 About The Author
Kim Young
is Founder, CEO, and a developer at
Foo
- a web development company based in Wesley Chapel, Florida. She can also be found on
Google+
. With over 16 years of experience as a web developer, Kim is excited to share with you tidbits that she has picked up along the way. Kim prioritizes continuing education and out of box thinking in order to bring the most valuable solution to Fooweb's clients.