Web Design & Internet Marketing
Text or Call Now:
813.360.0932
How To Minimize Shopping Cart Abandonment on Your ECommerce Website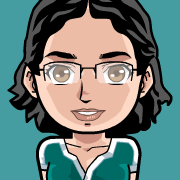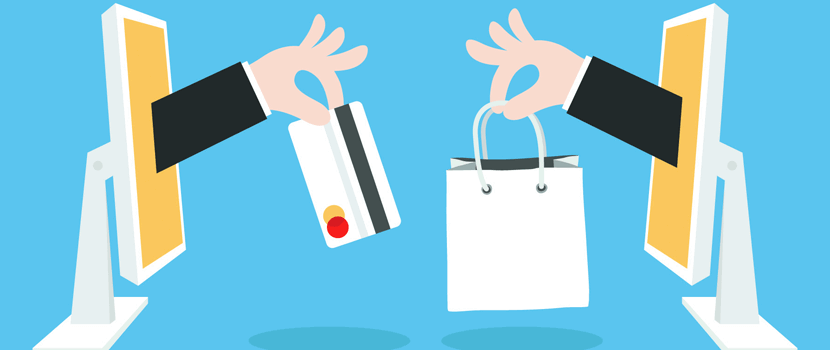 It's a dirty secret that we are all guilty of...shopping cart abandonment. These words may have you thinking of that guy that made parking an Olympic task in the target parking lot. The abandonment of online shopping carts in ecommerce stores is just as annoying and could quite possibly be the bane of any online retailer's existence.
You have probably heard that it is less expensive to keep a customer than to woo a new one. Similarly, it is easier to get a sale from someone who has already added products to your cart (or stop people from leaving full carts) then to woo a whole new customer to buy. Consider if your store was brick and mortar. If you noticed that people were coming in, filling carts, then running out the door leaving a full cart in the middle of the store, wouldn't you start to wonder what was going on?
Would you be racking your brain to wonder if your shop smells funny, if an employee ticked them off, if something about the store itself (since they clearly liked the product) made them run out to their car leaving a cart full of product just sitting there? Why then, do we let our online stores fill up with filled carts and customers running to their cars without stopping to wonder what we are doing wrong! If you just realized that this is you - shoot us an email and we would be glad to help you solve this problem!
What Is Online Shopping Cart Abandonment?
Your patrons spend time looking at your website, adding products to their cart, yet did not complete a purchase. This innocent act actually generates lost revenue and product for a firm. Luckily, it can be recovered. Many times, when a customer abandons their cart, they do it with the thought that they will return later to finish their purchases.
How Do You Prevent Shopping Cart Abandonment?
Checking out from an online store should not be complicated. By making it an easy process, online retailers reduce the abandonment rate. Shopping should be fun and therapeutic. Once the customer feels stress about shopping, they are less likely to go through with their purchase. So, the trick is to keep your customers happy!
Why Do Customers Abandon Their Shopping Carts?
They Are Iffy About the Product

When buying a product, especially clothing, customers want to see the actual product. Since they don't have the option of handling the product, as they would in a brick-and-mortar store, having multiple images will ease their doubts. Always remember to include an image of the product on the cart page as well.

They Aren't So Sure about Your Site Security

When going to a new site, many users might wonder about the security of their payment information. Make sure that your security details and logos are easily displayed, which will increase the buyer's confidence in your firm.

They want to Buy But you Don't Accept their Form of Currency

Many times people abandon carts in disappointment when they realize that their preferred method of payment is not accepted at a site. No matter how great a product, if there are issues with payment, it is an almost guarantee that a customer will google a site to find a similar item and will be willing to pay a higher rate for it simply because a certain e-shop accepts the type of card or currency that they carry.

They Have Unanswered Questions

Make your site navigable and your cart as user friendly as possible. The more complex your checkout process is, the more likely it will frustrate a customer. Give them the ability to add and remove items before checking out. Also make sure that they are able to contact help and support should they have any questions. For an instant solution and to help expedite an order, having an online chat function may be an online retailer's best bet.

No Sign-Up Needed

Internet users love the idea of anonymity. Because of this, they gravitate towards stores in which registration is not mandatory. Despite the fact that being a registered user can lead to getting amazing promotions, people look for the "guest" feature when perusing a site. Let your customers browse, buy, and be gone without having to commit to an actual registration. One thing that retailers should keep in mind is that when customers begin the checkout process, they have given you material to close the deal in the not so near future (as well as market and advertise). If they supplied their email address, add it to your database. Realistically, this potential sale has converted to a warm lead once the client has left the webpage. Just because a customer has abandoned their shopping cart doesn't mean that you should abandon their future potential for becoming a new client. Don't forget to use the information that you have. Send out an initial email reminding your customers that they were once interested in your website. Many times, a quick reminder will have them back at your site and searching through your inventory again.
So, Your Cart Has Been Abandoned...Now What?
Abandoned Cart Recovery (ACR) is an effective way of reeling customers back towards your business. There are many dashboards that provide real time information regarding your e-commerce statistics. The best programs to use are those which include conversion-focused emails along with including the visitor's shopping cart items. Many of these sites include templates that you can use.
You can also have Your web developer create an HTML email template. Regardless of which option you choose, don't forget to keep it fun and friendly. The last thing that anyone wants to see is correspondence that makes them feel forced to return to a site. Shopping Cart abandonment will happen. This is inevitable. How you handle said abandonments will either leave you sealing the deal or finding ways to hone the skills you need to do so. Sometimes, it is a bit tricky to attract a customer that has left your website. Regaining their attention is not impossible. After all, they were drawn there once.
If you would like assistance with analyzing your website to decrease Shopping Cart Abandonments, give us a call at 813-360-0932 or email us! We also recommend reading how to turn more website visitors into customers and increase profits and conversions.
We thought you might like to see these other posts about increase profits...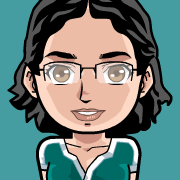 About The Author
Kim Young
is Founder, CEO, and a developer at
Foo
- a web development company based in Wesley Chapel, Florida. She can also be found on
Google+
. With over 16 years of experience as a web developer, Kim is excited to share with you tidbits that she has picked up along the way. Kim prioritizes continuing education and out of box thinking in order to bring the most valuable solution to Fooweb's clients.