Web Design & Internet Marketing
Text or Call Now:
813.360.0932
Small Business Owner Spotlight :: Kim Foo Young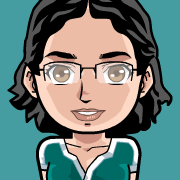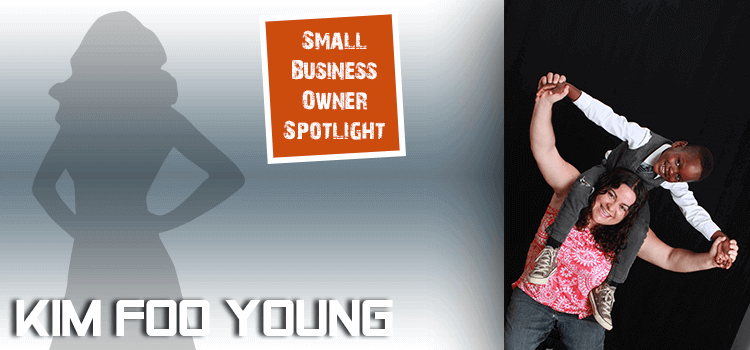 I am Kim Foo Young, owner of Foo Web Development, nerdy programmer, Tampa Bay Rays fan, and Jesus loving Mother and Wife.

We interviewed Kim Young, the owner of Foo Web Development, to try and find some answers as to what makes her so successful as a small business owner. We hope that in learning about successful small business owners that you would be able to garner some advice as you strive for success in your own company. Read on to learn more about the founder of this company...


Foowebs: What software apps or tools can you not live without?

Kim: Google Apps and FooCRM (or what we affectionately call Serenity a la Firefly). This duo runs all things Foowebs.


Foowebs: Describe your workspace in one word

Kim: Clean (because if it were not to be - my mind would be less focused)


Foowebs: What is one thing that you wish someone told you when you started your business?

Kim: That it is ok to turn down clients. When you can tell in the beginning that they will be more time and trouble than you have available and that will be able to be compensated for in your pricing, then it will only hurt you to take every client that comes along. This is something that took me a while to learn. Be picky and look for warning signs. There are plenty of amazing, wonderful, and friendly clients out there - trust me - we love ours! And no you can't have them :)


Foowebs: What is your best productivity trick?

Kim: Scheduling every task in Google Calendar so that nothing is skipped and I spend the appropriate time on each task. My husband teases me sometimes because I put every little thing on my calendar, phone calls, task begin and end, reminders, etc. If you look at any of my days in Google Calendar, then you will know what every aspect of my day included (personal and work), each in its own shared calendar right down to what is for dinner.


Foowebs: How do you manage your task list?

Kim: We have an app for that! Our FooCRM solution has a task manager and notes app that manages all of this for me, but of course they are then scheduled in Google Calendar so that I know when each task must be done and later how long it took.


Foowebs: What gadget (aside from pc or phone) can't you live without for your work?

Kim: My iPad. I never thought that I would use one when I first heard of them - after all why not just use a laptop. But it is different and highly useful for many situations but my favorite use is for notes at a client meeting that sync with my computers, sketching out design ideas, and accessing fooCRM.


Foowebs: What is one thing that you are really good at?

Kim: Focusing in and making good use of time. When I am working on a client's project I am able to zone everything else out and use every available moment to progress through the task and then to use the extra time I save to verify quality and accuracy.


Foowebs: What is the best advice that you received that helps you succeed in business?

Kim: From as young as I can remember my mother has always encouraged education as an ongoing part of life. As a nurse in heart surgery it was necessary for her job but she would always go above and beyond and went on to receive a Bachelors degree, numerous certifications, and just short of a masters when life circumstance got in the way and she changed career directions. She repeated throughout our lives the need to never stop learning and reading and that that was the most valuable thing that we could earn. The desire within, that she instilled, is what drives me to constantly reup my skills, learn new skills, and know as much as I can possibly can about my and related industries.


Foowebs: Who is someone that inspires you? Why?

Kim: Rather than who I would say What? Because I would have to say Google. I love how the entity and all of the people who make it what it is (from the founders to the interns) exude fun creativity and innovation. I love how they are humble enough to know and admit when a product isn't working and terminate it and move on. I love how they encourage creativity and joy from their company policies and events to their office buildings. I like how they are brave enough to be different to try to improve rather than to be different just to be different.


Foowebs: If you could sing one song on American Idol - what would it be?

Kim: Anything Billie Holiday - because the sound in her voice makes me smile and I just love belting out her songs when no one is around.


Foowebs: What is your favorite part of your job?

Kim: Making people happy with the end product. What is better than doing what you love and using it to make someone really excited about the potential it will bring to their business?


Kim Foo Young is the owner of Foo Web Development in Wesley Chapel, Florida.
We thought you might like to see these other posts about small business...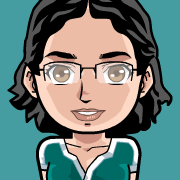 About The Author
Kim Young
is Founder, CEO, and a developer at
Foo
- a web development company based in Wesley Chapel, Florida. She can also be found on
Google+
. With over 16 years of experience as a web developer, Kim is excited to share with you tidbits that she has picked up along the way. Kim prioritizes continuing education and out of box thinking in order to bring the most valuable solution to Fooweb's clients.