Web Design & Internet Marketing
Text or Call Now:
813.360.0932
Is Your Data Immortal?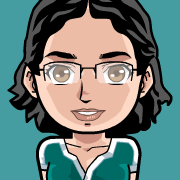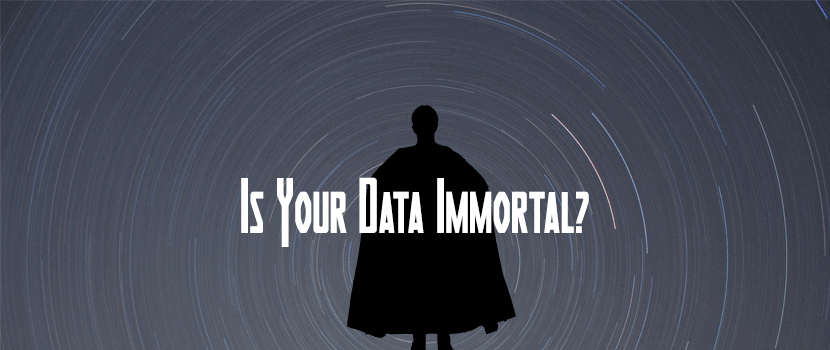 Cloud Service for Backup is The Key To Make your Data Last Forever.
Recently my dad (a 70 year old commercial real estate developer), had a pc crash and burn. It was a stressful time for him because he does most of his work on this machine. However, within a day he was back up and running with a new computer 100% functional. Well the truth is I didn't even touch my dad's computer this time. He called me, we discussed what happened, and I suggested it might be a lost cause but to bring it to the nerd herd (any Chuck fans out there?) and see what they thought. A couple hours later the geek squad confirmed what I said and sent him on his way with a new computer.
You see, my dad is an old school business owner. However, he has learned to appreciate and use computers to complete tasks and organize all his work files. My dad had a data loss in the past and I set him up with DropBox, hoping he would keep his files in it. To my surprise, my dad learned to keep his data as immortal as wolverine and didn't even need my help getting his new computer synced with his DropBox account. That is what we call next to zero downtime. His solution was immortal data
Is your data immortal? Are you storing it on a secure cloud somewhere so that if this happens to you, that you have minimal downtime?
What Is Cloud Backup?
Cloud backup is when you send data over a public network to a remote server. This kind of service is done by third-party providers, usually for a fee based on the number of users, capacity or bandwidth. Protecting your data for your business is vital to your success.
Keep in mind that 93% of business establishments that lose important information because of accident or catastrophe go out of business after 2 years. Nobody can predict disasters and the best option there is for the protection of data is to have a backup through a cloud service. It is impossible to fully protect your data from (flood/fire) physical harm and an offsite backup option is the key for your organization to succeed.
The Cost-effective Way To Protect Your Data
Most cloud service providers have a very affordable monthly fee. Through the Cloud backup service, you can avoid spending on costly hardware, software licenses and other incidental costs for the maintenance of your data. You may also need less IT personnel because you leverage on the expertise and infrastructure of the third-party service provider.
Fast And Reliable Data Recovery
Data recovery is often guaranteed with Cloud backup services, because the transmission of the changes in the data is automatically submitted to the offsite server. There is no disruption in your business process with the automatic transmission of data to the third-party server. That is an added efficiency in the activities of your business. The recovery of data is very fast and can happen within minutes. Your backup through the Cloud services can easily be accessed from anywhere. As in the case of my 70 year old father, an old school guy can log back in to his cloud service and immediately start accessing his data. Cloud backup service is not only reliable and fast but also very convenient.
Cloud Service For Backup Is Easy To Use
There is no training required to learn how to utilize cloud service because it is so easy to use. An authorized user from your business can access the backup from any location in case a disaster strikes your original data from your site. Just logging in to a web interface is all that's needed to restore data by selecting the desired file and specifying the destination. Only minimal technical assistance may be needed to restore the data. For example, downloading the cloud service application to your computer or server and logging in may be all that is needed for the data to start pouring back onto your device.
The Top 7 Cloud Services
OneDrive - has 5 GB of free storage and is only for $2 per month for 50 GB.
Dropbox - offers free storage of 2 GB and is $10 per month for 1 TB.
Google Drive - has file size restriction of up to 5 TB, 15 GB free storage and is $2 per month for 100 GB and $10 per month for 1 TB.
Box.net - has free storage of 10 GB, file size restriction of 250 MB for free plan and 5 GB for paid personal plan. It's for $10 per month for 100 GB.
Amazon Cloud Drive - has file size restriction of 2 GB, is $12 per year for unlimited photos and $60 per year for unlimited files
Carbonite - has a free 15 day trial and starts at $5 per month for unlimited storage for one computer.
iCloud Drive - is $0.99 per month for 50 GB, $2.99 per month for 200 GB and $9.99 for 1 TB. It offers 5 GB of free storage.
The Best Protection For Your Precious Data
You are fully protected with a cloud service and the most important aspect of your business is secured and safe through a third-party backup server. Automatic protection is what everyone needs from virus, equipment failure, accidents and human error. The cloud service is the cost effective and most intelligent way to protect what is very precious to you. So be like my brilliant 70 year old father, and make your data immortal.
We thought you might like to see these other posts about small business...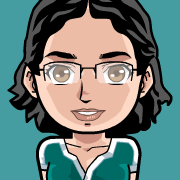 About The Author
Kim Young
is Founder, CEO, and a developer at
Foo
- a web development company based in Wesley Chapel, Florida. She can also be found on
Google+
. With over 16 years of experience as a web developer, Kim is excited to share with you tidbits that she has picked up along the way. Kim prioritizes continuing education and out of box thinking in order to bring the most valuable solution to Fooweb's clients.