Web Design & Internet Marketing
Text or Call Now:
813.360.0932
Small Business Owner Spotlight :: Chris Black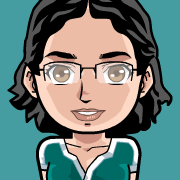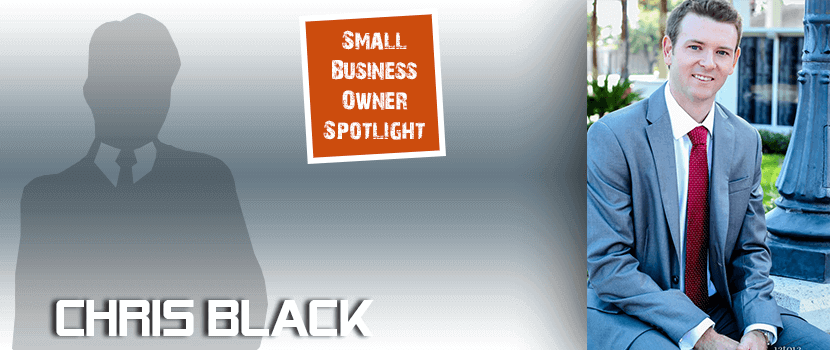 I am Chris Black, a caring dad, loving husband, energetic entrepreneur, animal lover, avid sportsman, fiery competitor, and an insurance nerd.

We interviewed Chris Black, the owner of Chris Black Insurance, to try and find some answers as to what makes him so successful as a small business owner. We hope that in learning about successful small business owners that you would be able to garner some advice as you strive for success in your own company. Read on to learn more about this rising star...


Foowebs: What software apps or tools can you not live without?

Chris: Google, The Weather Channel, Wells Fargo, Amazon, Flashlight, Camera, Calculator, Pandora, Facebook, Insurance Journal, Interest Calculator (what did we ever do prior to smartphones?)


Foowebs: Describe your workspace in one word

Chris: Complicated


Foowebs: What is one thing that you wish someone told you when you started your business?

Chris: Invest in technology from day one even if it's a strain on resources.

When I started the agency almost 6 years ago, I had almost no money to invest in "The Right" agency management technology. At the time I opted for what has turned out to be an inferior system because I simply couldn't afford a better one. Looking back, I wish a mentor could have told me that I should invest in a more advanced system because an inferior agency management system can cost you far more in the long run in lost productivity.

In the last 10 months we've migrated to a new state of the art system and are very happy with it however the time in which it took to migrate was staggering. Since being on the new system it's opened my eyes up to all the productivity that we were formerly missing out on because the old system simply didn't have the same capability.


Foowebs: What is your best productivity trick?

Chris: Make a list, prioritize, and get to work on things!


Foowebs: How do you manage your task list?

Chris: Proprietary insurance agency management system which allows us to set an activity that may have just occurred or may need to be accomplished in the future. The system notifies us in a queue of all the pending activities that need to be completed based on its assigned priority for that particular day.


Foowebs: What gadget (aside from pc or phone) can't you live without for your work?

Chris: Hawksoft agency management system.


Foowebs: What is one thing that you are really good at?

Chris: Working one on one with people. I tend to find a common ground and I think that ability allows me to form strong relationships with customers and co-workers.


Foowebs: What is the best advice that you received that helps you succeed in business?

Chris: I was having a conversation with my father one day several years ago, and I was considering following in his footsteps and starting a career in the insurance business. He has told me since then that he didn't think I was cut out for it so he suggested to me that before I make the decision I needed to take some time and read a book by Dale Carnegie called "How to Win Friends and Influence People". I read the book and have since read it several more times. The principles discussed in the book are not only important in business but are extremely applicable to everyday life. I think that was the single best piece of advise I could have ever gotten and I think about it daily.


Foowebs: Who is someone that inspires you? Why?

Chris: Jeff Bezos-CEO of Amazon. He thinks outside the box, takes a systematic approach to everything, and works is continuously looking for ways to improve the way the company operates.


Foowebs: If you could sing one song on American Idol - what would it be?

Chris: "You and Me Together" by Dave Matthews. My wife and I have a special connection to that song and if I could sing (which I can't!) I would sing that one!


Foowebs: What is your favorite part of your job?

Chris: I think my answer is two fold: 1) Helping our customers make the most informed decisions and providing protection against financial loss through the insurance policies we offer. And 2) The competition. We compete daily in several facets of our business. Whether it's competing against a different policy or carrier with inferior coverages and our ability to explain the differences to the customer, or the competition to be the BEST agency that we can possibly be. I seem to thrive in a competitive environment and I believe I've found that as well as the ability to help others in this career.


Chris Black is the owner of Chris Black Insurance in Wesley Chapel, Florida.
We thought you might like to see these other posts about small business...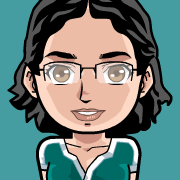 About The Author
Kim Young
is Founder, CEO, and a developer at
Foo
- a web development company based in Wesley Chapel, Florida. She can also be found on
Google+
. With over 16 years of experience as a web developer, Kim is excited to share with you tidbits that she has picked up along the way. Kim prioritizes continuing education and out of box thinking in order to bring the most valuable solution to Fooweb's clients.