Web Design & Internet Marketing
Text or Call Now:
813.360.0932
10 Reasons Your Small Business Needs A Blog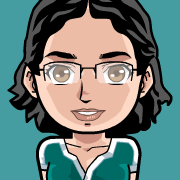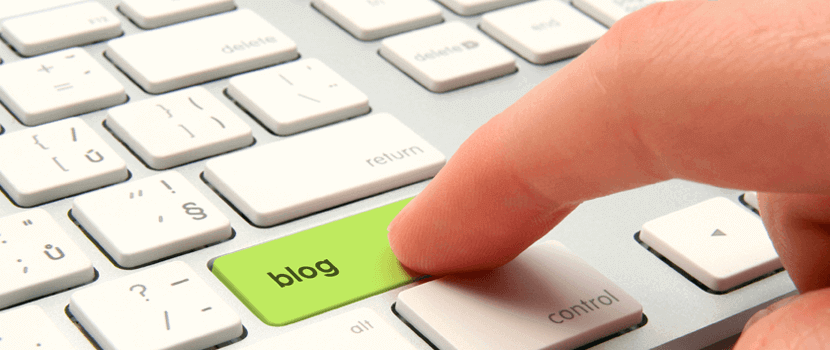 When a client turns down the option for a blog, the reason is almost always the same. "My company doesn't have a need for that." along with "I don't have time to write a blog". While we definitely understand the limited resources of a small business we have a different view on corporate blogging and content marketing. If a local tv station called and offered you a free commercial every week and you only had to write up the content, you would probably make the time to do it. A corporate blog can have just as much influence over increasing profits and if you make time for it, can pay for that time over and over. Here are the Top Ten Reasons that your small business needs to start blogging.
To Attract New Traffic
a posting on your blog offers new traffic a reason to come to your blog and one more anchor on your site to draw them in. While only a portion of new traffic will turn into dollar signs, the more new traffic you get, the more dollar signs that you will see coming from your website. So attracting new traffic will increase profits, bringing an increase of profits to pay for the time you spend blogging.
To Increase SEO
when you post on your blog you are adding more content, more words. Words are what the search engines, like Google, use to determine what your website is about. So the more words, and the more repetition of keywords, the more Google is going to consider you an authority on those keywords and inflate both your position of those keywords and also your overall pagerank. The new content also gives greater opportunities for other sites to link to you. Perhaps you write a blog about the ten reasons your small business should blog. Then perhaps an online marketing company posts a link to that blog posting on their blog or their social networks. Now you have more links, more content, and you have made the GoogleBoss happy which will cause them to send more of their users your way. Again. Increasing Profits.
To Get A Voice
on occasion a company will get a bad rap. Perhaps someone spreads false rumors about them or a story gets out painting the company in a bad light because only one side is shown. A blog gives a company a voice and an opportunity to respond to any false accusations and to present their side of things. Customers have had their voice for years, on review sites, with organizations that supposedly protect consumers, etc. Now companies will also get a chance to present their view on things.
To Offer Better Service
A blog not only shows your human side but allows you to interact with your customers. This interaction, communication, teaching goes both ways. When you allow your clients to comment and have a way to respond back and forth, you can offer superior customer service, clear up any problems, and even publicly receive your accolades testifying further to your good reputation.
Branding
A blog allows you to further brand your company. You will create a personality, a voice, an image for your company when you blog. By posting words, photos, videos, sound bytes, you will birth an identity for your company that will paint a picture for your customers about who you are. You will clarify the company culture. You will give the outside a taste of what it is like on the inside. Branding is one of the most important factors of your business and it is imperative that when customers are dealing with you or first consider you that they have an idea of who you are.
Increases Your Credibility
Blogging establishes an image for your company as an industry expert. If you are regularly bringing new knowledge on your industry and presenting it, then you will become respected by other professionals in your industry along with your client base. When your clients come to your website and you not only tell them what you sell but show them more information about what you are selling, then you develop an upper hand in the sales process.
Internal Link Building
Corporate Blogging gives you an opportunity to build internal links using categories, tags, and keywords. By categorizing your posts by tag and keyword, and then linking to them throughout your website with your category listing, you are creating not just internal links but internal links with superb keywords as you engineer them.
To Show That Someone Is Home
Have you ever visited a website and wondered when the last time someone touched it was? Perhaps the design is dated or you just can't find much information. Everyone has experienced that a time or two. A Company blog allows you to virtually blare lights and noise from your house. They will know that you are home and that you are quite busy doing things. This added reassurance of an active presence on the website gives clients more of a reason to increase their trust in you.
To Direct Your Traffic
Blogging turns you into a traffic cop. When you post something new on your blog you are essentially saying "look here look here". Especially if youre using social media to announce your posts. Now if everyone is looking "here" you can then easily say - "look there look there". For instance - if I write a blog post about the importance of blogging for your company, I could easily then post a link on that blog to a service offering to add a blog to your business website. You already know that anyone looking at this blog is already curious about blogging on their corporate site, so you have funneled yourself just the right crowd to increase the ROI, and then you are linking them right to that particular service that you want them to purchase. And voila. Increased Profits by directing someone to a particular place on your website, using a blog posting.
To Initiate More Sales
Posting on a corporate blog, and then especially touting that post on social media networks, will bring more traffic to your website. The more people making their way to your website, the more virtual touches that potential clients are giving you. The more virtual touches that you receive the more opportunity someone has to purchase from you. Thus increasing profits. For example. I once worked for a company that would post blogs and a newsletter on a quarterly basis. When we posted those blogs, and our clients noticed the blog link from a newsletter link, they would go to the website to view the blog posting. While they were there they would often remember "oh yeah i am going to need some of those", and place an order. Anytime we wanted a quick sales burst we would do that and watch the online orders come in. Also we would receive phone calls "I just saw your blog and it reminded me that I needed 1 billion widgets. I might have forgotten how good your widgets are but I am glad you reminded me before I ordered elsewhere."
The bottom line is if you are not blogging, you probably should be. If you don't have time to blog, select your lowest wage employee to spend under an hour and write a quick paragraph once per week about your industry and voila for less than $10 per week you have paid for blog creation or if you want to invest in a content manager that will focus on the technical and search ranking aspects of the content, you can hire us for content marketing campaigns.. Trust me - it is a great way to generate content and YES - increase profits!
We thought you might like to see these other posts about web development...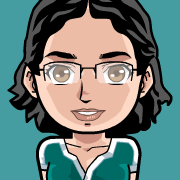 About The Author
Kim Young
is Founder, CEO, and a developer at
Foo
- a web development company based in Wesley Chapel, Florida. She can also be found on
Google+
. With over 16 years of experience as a web developer, Kim is excited to share with you tidbits that she has picked up along the way. Kim prioritizes continuing education and out of box thinking in order to bring the most valuable solution to Fooweb's clients.