Web Design & Internet Marketing
Text or Call Now:
813.360.0932
Real Estate Web Design :: What do i need to know before i get started?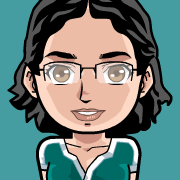 When thinking of creating a real estate website, there is lot of things that one has to take into consideration. Some of those things are design, content, optimization, and the features of the website. A good real estate website should have an Internet Data Exchange which is popularly called IDX among real estate agents and brokers.
When it comes to design, many real estate websites are still looking dated. This presents a great opportunity for you to stand apart and really make an impact with your realtor website. A responsive or mobile friendly website is important, not just for your user experience, but also for search engine optimization now as Google is penalizing sites that do not fit their mobile design requirements. A clean and simple website with professional graphics are key to be taken seriously. Additionally, you will want to have great content on your website. In addition to describing your business, you want to inform and educate your clients. If you post regular content, perhaps on a blog, educating your potential clients on selling their home, purchasing a home, or renting a property, then you will both increase your search engine optimization but build your reputation as a knowledgeable realtor.
IDX may seem technical but it is simply a system that enables realtors to show Multiple Listing Service(MLS) property listings on their websites. IDX is a great way to generate leads since it has an MLS property search on the website through an IDX "data feed" from the MLS board. With IDX, it is easier for the public to access a large number of homes for sale so that buyers can easily find their ideal property and be a more educated client.
Historically, MLS listings were only accessible by licensed brokers and house hunters would have to rely on their realtor to feed them all possible options. Presently, these real estate clients expect to have access to all possible listings before they even contact their first realtor. In order to meet this expectation you will need an IDX provider to integrate MLS on your real estate website. An IDX provider like WolfNet or DiverseSolutions will carry a monthly fee, but if you consider some of these reasons to integrate IDX on your website and display MLS listings, then you will see that it will surely pay for itself.
If you do not have a ton of current listings, an IDX offers your website visitors engagement since they can access all listings in their target area. It will present you as a seasoned player rather than someone with a home or two listed for sale on a website. For a rising realtor star this can present as an enormous advantage. Bottom line is that an MLS Listings on your real estate website will make you look more professional.
The engagement that an MLS provides you will build the relationship between you and your potential real estate clients before you have even spoke on the phone.
An IDX that shows MLS listings to your real estate clients will quickly generate effective leads that will earn you more money as visitors find a home and click to request for you to give them a showing.
The IDX solutions will present you multiple ways to present the MLS Listings - including showing specific search results, search pages, featured properties, and filterable results. This allows you to really create some great dynamic content for your website that you do not have to manually update.
MLS Listings provide more content for your search engine optimization.
The key to any website is to keep your potential leads on the website as long as possible so they have more and more reasons to contact you. An MLS on your website will keep clients on your realtor website for hours as they search for their dream home.
When you are selecting your web developer, ensure that you are hiring someone who is experienced both with real estate websites and IDX solutions to bring MLS to websites. Someone who has not done it in the past may add to your timeline and create bumps in the road that don't lend themself to professional realtor design or good search engine optimization. An experienced and competent real estate web developer will not only properly integrate an IDX but also will expertly build your site design, content management system, navigation, and do it all with search engine optimization in mind. When you have hired someone with these capabilities, you can ensure an optimal realtor website and increased profits resulting from it.
If you haven't yet found your realtor web designer, then give us a shout at 813-360-0932 or info@foowebs.com to quote out your new site!
We thought you might like to see these other posts about web development...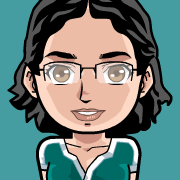 About The Author
Kim Young
is Founder, CEO, and a developer at
Foo
- a web development company based in Wesley Chapel, Florida. She can also be found on
Google+
. With over 16 years of experience as a web developer, Kim is excited to share with you tidbits that she has picked up along the way. Kim prioritizes continuing education and out of box thinking in order to bring the most valuable solution to Fooweb's clients.