Web Design & Internet Marketing
Text or Call Now:
813.360.0932
How To Turn More Website Vistors into Customers - Increase Conversions and Profits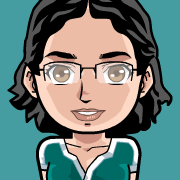 If you run an ecommerce website then - in the end - there is one goal. Increase profits. You can increase profits in a number of ways - the most straightforward would be to increase visitors to your website but the most effective is to increase your conversion rate (the number of visitors who end up buying something on your website). If you can increase your conversion rate using your web design, then as you focus on increasing traffic you will get the most bang for your dollar. Therefore - we present to you - how to turn more of your website visitors into website customers.
Clear and Visible Calls to Action
The easiest thing to mess up on your ecommerce website is for the visitor to get to your product and not exactly know how to place an order. Big - solid - bright - bold - visible - not cluttered - up top - these are the adjectives that you should describe your call to action once you examine it - otherwise - work it up!
Abundant Information
Often, a visitor will get to their landing page and not find enough information to assure them in their buying decision. This results in them leaving the site and continuing in search of the product that they will purchase. So if your competitors have more thorough product descriptions they will win the sale and you will be left wondering what went wrong. So if you don't have enough content - get researching (remember that you don't want to have duplicate content on your website) and work it up!
Beautiful Product Photos
If you consider how a customer examines a product in a brick and mortar store - you will understand how photos make a big difference in ecommerce. If the only way the visitor can examine a product is the photo that you provide - if your photos are lacking - then your visitor will continue searching for the product that they will buy. Your photos should be big (but not big enough to slow the site), beautiful, a couple views of the product, and detailed. There should be nothing left to the imagination of what will show up in the mail if they add to cart.
Easy Checkout
One of the top things that turn visitors off is a complicated and slow checkout process. Analyzing the sales funnel of a website will show many abandoned carts - and that is often due to the user feeling like they don't have time to make the purchase. If you ask too many questions, require registration, or make the checkout take too long, your visitors will leave their carts and find another place to make their purchase.
Provide Reviews
If your ecommerce shop isn't amazon.com then you likely don't already have the trust of the majority of your website visitors. You can gain trust by providing the users the ability to write and read reviews on your products. Additionally - the added content will even give a boost to your ecommerce. You can easily allow commenting with a Facebook widget that will even give you added exposure through the social network.
Not Too Many Products
Some vendors have learned the value of a simple store. Now considering something like woot.com (where only one product is offered per day) might be extreme, it shows how people yearn for simplicity and enjoy the idea of being told what they want. Without going to those extremes, you can have a simple product listing and even offer options for products rather than 10 products showing the different colors and sizes.
Clear Navigation
If your users don't know how to easily even get to the product they want then they will bore of your website long before they get to the point of purchasing. Your navigation ought to be extremely clear and well organized in order to increase your conversion rate.
Use Secure Checkout
If you want to lose a good portion of your conversions, then a good way to do that is to take a credit card without making your site secure. You will also want to make sure that your security certificate is installed properly. An error on a secure site is a warning sign to buyers, so be sure the security is installed properly.
No Advertisements
I highly recommend against putting advertisements or any distracting content on your website. Your goal should be to sell your products and the few pennies that you may make from advertising will not make up for the loss in profits having distractions will cause.
Consider A Web Redesign
While making even minor changes in design will effect your conversion rate, redesigning your website if it is not professional, contemporary and clean can drastically increase your conversion rate. The look and feel of a site will have even more of an effect on buying decisions than the content that you provide on those pages.
So, review these ten points while examining your ecommerce website and let us know if we can help you make any needed changes.
We thought you might like to see these other posts about web development...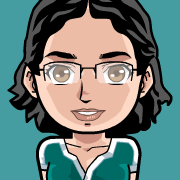 About The Author
Kim Young
is Founder, CEO, and a developer at
Foo
- a web development company based in Wesley Chapel, Florida. She can also be found on
Google+
. With over 16 years of experience as a web developer, Kim is excited to share with you tidbits that she has picked up along the way. Kim prioritizes continuing education and out of box thinking in order to bring the most valuable solution to Fooweb's clients.